Module CLOUDINFRA: Infrastructure, Container and Cloud Native
Methodological area: 10 Credit Points
Technical area: 10 Credit Points
Trainer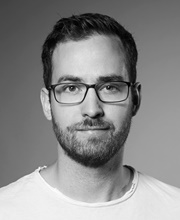 Florian is a software developer. He prefers to work in agile projects where ideas and requirements can be transformed into running software quickly and without major obstacles. For this to work, you need autonomous teams that not only know how to develop, but also how to deliver and operate the software. That is why he focuses on the topics DevOps, Continuous Delivery and Cloud infrastructures. His second passion is Machine Learning, especially the application of pre-trained Deep Learning models to new domains by means of Transfer Learning.
---
Content of the module CLOUDINFRA
Here, attendees will learn ways to implement dynamic cloud-native architectures, container application design, logging/monitoring/alerting, container native storage, and UI integration capabilities. Likewise, typical concepts of current container managers will be shown and how they can be used to realize common quality requirements for larger web applications. In addition, well-known cloud providers are classified, possibilities for automation are shown, approaches to software development and the application lifecycle are discussed. You can find more detailed information
here
.
You define the location where training takes place – whether at the workplace or at the home office in familiar surroundings. Our trainer is wherever you are. Enjoy maximum flexibility in choosing your place of learning.
We recommend that you have the rights to install software on your computer (better view)
Registration
Early Bird: Register until  October 14, 2021 and save up to 100 € per ticket!
Team Discount: Register 3 or more colleagues and save 100 € per ticket!