Module DDD: Domain Driven Design – with Matthias Bohlen
Methodological area               20 Credit Points
Communicative area               10 Credit Points
Trainer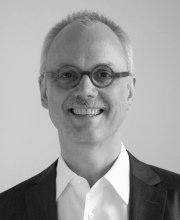 Matthias Bohlen is an expert in effective product development. He has worked as a coach, consultant, and trainer for development organizations in the energy, tourism, logistics, automotive, telecom, insurance, and healthcare industries. Matthias Bohlen helps leaders and teams improve performance, achieve goals, and increase customer and employee satisfaction alike.
---
Content of the module DDD
In this advanced-level module, you will learn how to develop a common language between domain experts and IT professionals. You will learn how to use DDD patterns to create complex applications from simple standardized building blocks. You can find more detailed information here.
You define the location where training takes place – whether at the workplace or at the home office in familiar surroundings. Our trainer is wherever you are. Enjoy maximum flexibility in choosing your place of learning.
We recommend that you have the rights to install software on your computer (better view)
Registration
Early Bird: Register until  December 23, 2021 and save up to 100 € per ticket!
Team Discount: Register 3 or more colleagues and save 100 € per ticket!