Modul DDD: Domain-driven Design – mit Matthias Bohlen
Kompetenzbereich Methodik:              20 Credit Points
Kompetenzbereich Kommunikation:  10 Credit Points
Trainer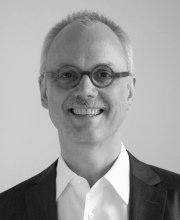 Matthias Bohlen is an expert in effective product development. He has worked as a coach, consultant, and trainer for development organizations in the energy, tourism, logistics, automotive, telecom, insurance, and healthcare industries. Matthias Bohlen helps leaders and teams improve performance, achieve goals, and increase customer and employee satisfaction alike.
---
Das Modul präsentiert den Teilnehmer*innen Domain Driven Design (DDD) als Mittel, Software als präzise, transparente und transformierbare Repräsentation einer fachlichen Domäne zu gestalten. Die Inhalte decken sich mit denen des Präsenz-Trainings DDD. Informationen dazu finden Sie auf der
Übersichtsseite
des Moduls DDD oder im 
Lehrplan
 der iSAQB.
Sie bestimmen den Ort, an dem das Training für Sie stattfinden soll. Unser Trainer ist überall mit dabei. Genießen Sie die maximale Freiheit bei der Wahl Ihres Lernortes.
Technische Voraussetzungen:
Hinweis: Ihre Webcam muss beim Training eingeschaltet sein.
Tägliche Trainingszeiten:
Um einen reibungslosen Ablauf zu gewährleisten, ist es dringend erforderlich, dass Sie am
24. November 2020
im Zeitraum von
10:00 bis 11:00
oder 15:00 bis 16:00 Uhr
 an einem kurzen Technik-Check teilnehmen. Bitte wählen Sie sich hierfür direkt über den Link, den Sie bei der Anmeldung erhalten haben, in Zoom ein und unser Support prüft live mit Ihnen alle technischen Einstellungen. Bei Fragen schreiben Sie einfach an
[email protected]
Anmeldung
Kollegenrabatt:

Bei gleichzeitiger Anmeldung von drei oder mehr Kollegen aus einem Unternehmen spart jeder Teilnehmer

100 €

!