Module ADOC - Architecture Documentation - Capturing and communicating software architecture
With Stefan Zörner
Learn how architecture documentation can be transformed from an irritating chore to an integral communication and work tool. Find out how to capture architecture-relevant influencing factors and central decisions. Experience how comprehensible architecture is created.
During training, attendees will work on selected components of architectural documentation, present the results to each other, and derive insights from them under instruction and with feedback from trainer Stefan Zörner. Where possible, work is done directly on your project during the training.
Trainer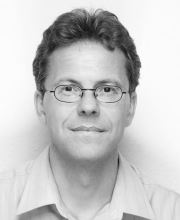 Stefan Zörner is a software architect, consultant and coach at embarc in Hamburg. He is particularly interested in how designs can be efficiently captured and communicated. He regularly shares his experience and knowledge in the form of lectures and articles. Stefan's book on architecture documentation has been published by Hanser-Verlag, he is a committer in the Directory Project of the Apache Software Foundation and a board member of iSAQB.
---
Additional notes
You can have the attendance of this event credited as competence acquisition in the Advanced Level Program of the iSAQB. By attending this module you will receive 20 credit points in the methodological area.
Prices
Please note the end of our Early Bird Discounts on the relevant date page.
Team Discount: Register 3 or more colleagues and save 100 € per ticket!
Early Bird Discount + Team Discount
Early Bird
Standard + Team Discount
Standard
Ticket "Module ADOC" remote
999 €
1099 €
1149 €
1249 €
All prices plus VAT.