Module IMPROVE - Evolution and Improvement of Software Architectures
Software systems often have to be kept alive, maintained, or further developed under tight budgets and time constraints.

In this training, you will learn how to remain operational and competitive under tough constraints and protect your investments. You will learn to analyze your systems, identify problems and risks, assess their significance from a business perspective, develop ideas for remedies, improvements and evolutionary expansion, plan and implement them step-by-step in a targeted manner.

Participants will learn to systematically and methodically improve software systems and architectures based on economic and technical goals. The trainer teaches the systematic separation of problems and solution approaches, the development of short-/mid- and long-term solution strategies, as well as their comparison with economic goals and variables.
In addition, the IMPROVE curriculum identifies typical approaches for improvement, such as restructuring and refactoring, analyzability improvements, process improvement, technical infrastructure improvement, quality attribute improvement, etc.
Trainer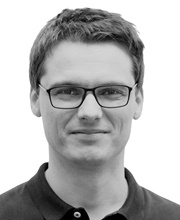 Markus Harrer has been working in software development for over ten years. His specialties are clean code, software reorganization, performance optimization, and software analytics. As a consultant, he helps to improve software sustainably and strategically.
---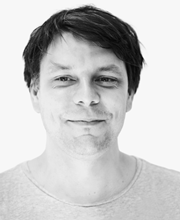 Sven Johann is a Senior Consultant at INNOQ and has been involved in the modernization of medium and large Java applications for many years. He is an active participant in various workshops of the Software Engineering Institute (Managing Technical Debt) and the Leibnitz Center for Informatics (Dagstuhl Seminar "Managing Technical Debt"). He is also Program Chair of GOTO Amsterdam and Show Host of Software Engineering Radio.
---
You can have your attendance of the event credited as competence acquisition in the Advanced Level Program of the iSAQB. By attending this module you will receive 20 credit points in the methodological area and 10 in the technical area.
Please note: The respective early booking dates can be found on the dates pages.
Team Discount: Register 3 or more colleagues and save 100 € per ticket!
Early Bird
+ Team Discount
Early Bird
Standard
+ Team Discount
Standard
Module IMPROVE - Evolution and Improvement of Software Architectures
1599 €
1699 €
1699 €
1799 €
All prices plus VAT.