Module CLOUDINFRA - Infrastructure, Container and Cloud Native
Microservices, containers, and container managers have greatly changed the way software is designed, developed, and put into production in recent years. Modern applications must function in a cluster of multiple nodes, be dynamically placeable, scalable and fault tolerant.
Here, attendees will learn ways to implement dynamic cloud-native architectures, container application design, logging/monitoring/alerting, container native storage, and UI integration capabilities. Likewise, typical concepts of current container managers will be shown and how they can be used to realize common quality requirements for larger web applications. In addition, well-known cloud providers are classified, possibilities for automation are shown, approaches to software development and the application lifecycle are discussed. You can view the complete syllabus
here
.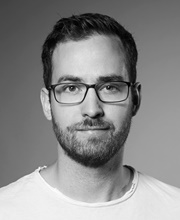 Florian is a software developer. He prefers to work in agile projects where ideas and requirements can be transformed into running software quickly and without major obstacles. For this to work, you need autonomous teams that not only know how to develop, but also how to deliver and operate the software. That is why he focuses on the topics DevOps, Continuous Delivery and Cloud infrastructures. His second passion is Machine Learning, especially the application of pre-trained Deep Learning models to new domains by means of Transfer Learning.
---
Additional notes
You can have your attendance of the event credited as competence acquisition in the Advanced Level Program of the iSAQB. By attending this module you will receive 10 credit points in the methodological area and 20 in the technical area.
Prices
Please note: The respective early booking dates can be found on the dates pages.
Team Discount: Register 3 or more colleagues and save 100 € per ticket!!
Early Bird
+ Team Discount

Early Bird
Standard
+ Team Discount
Standard
Module CLOUDINFRA
Infrastructure, Container and Cloud Native
1499 €
1599 €
1699 €
1799 €
All prices plus VAT.