Modul SOFT - Soft Skills für Softwarearchitekten
With Axel Schäfer or Dr. Jörg Preußig
As a software architect, you bear significant responsibility in the IT project. You are also the interface between developers, project managers, business departments and other stakeholders in terms of communication. This seminar is about the most important soft skills you need as a software architect. The seminar follows the official curriculum of the iSAQB. You will learn essential techniques from the areas of conversation management, visualization techniques, moderation techniques and conflict management.
Conversation management: You will learn how to use professional communication techniques in a targeted manner and how to deal confidently with difficult interlocutors.


Visualization techniques: Learn how to specifically address your target group, argue convincingly, establish a strong and motivating contact with your audience, and gain confidence, self-assurance, and charisma.


Facilitation Techniques: Learn to organize meetings with moderation in a participant-oriented and result-focused way, to use the resources and knowledge of all participants to find ideas and solutions.


Conflict management: You will deal intensively with the topic of conflicts in project teams and learn methods to recognize and evaluate conflicts at an early stage. Correctly assess limits in the solvability of conflicts and learn to deal with them constructively.


The seminar covers the area "Communicative Competence" of the CPSA-Advanced Curriculum and is licensed accordingly with the iSAQB.
You can view the complete syllabus here.
Trainer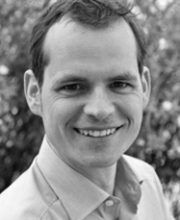 Dr. Jörg Preußig is a member of the iSAQB and worked for many years as a software architect in a large corporation. He combines many years of practical experience in international IT projects with extensive stage experience as an actor. His trainings are characterized by a high practical relevance. To this end, he links all theoretical content with concrete project situations and works on practical case studies of the participants.
---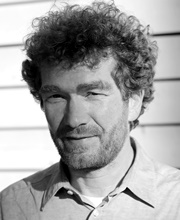 Axel Schäfer works as a trainer and consultant for software architects, in agile projects and as a leadership developer. With a degree in psychology and business administration, he quickly found joy and interest in agile project management, lean management, and the accompaniment of special IT projects. As a permanent employee, he gained experience in large projects and mergers in the banking and insurance industry. Later he led the organizational development of an automotive supplier. For the last 10 years Axel has been working as a freelance consultant. He is fascinated by the challenge of seemingly controllable technology and uncontrollable people.
---
Additional notes
You can have your attendance of the event credited as competence acquisition in the Advanced Level Program of the iSAQB. With the participation in this module you will receive 30 credit points in the communicative area.
Prices
Please note: The respective early booking dates can be found on the dates pages.
Team Discount: Register 3 or more colleagues and save 100 € per ticket!
Early Bird
+ Team Discount

Early Bird
Standard
+ Team Discount
Standard
Module SOFT
1499 €
1599 €
1699 €
1799 €
All prices plus VAT.