Module ARCEVAL - Architecture Evaluation
With Stefan Toth
Architectural evaluation is a central tool for gaining security in architectural design, for being able to further develop existing solutions or solution approaches in a focused and sustainable manner, or to discard them in an informed manner. Above all, architecture evaluation promotes communication and transparency, so when used correctly it fits perfectly into a contemporary approach. In this training, participants learn and apply elementary techniques and methods to reflect on software architectures.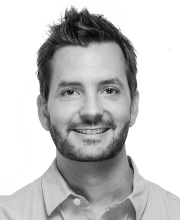 Stefan Toth works as a developer, software architect and consultant at embarc GmbH. His focus is on the conception and evaluation of medium to large software solutions as well as the connection of these topics to agile procedures. He is the author of numerous articles and the German book "Vorgehensmuster für Softwarearchitektur".
---
Additional notes
You can have your attendance of the ARCEVAL module credited as competence acquisition in the Advanced Level Program of the iSAQB. By attending this module, you will receive 20 credit points in the methodological competence area.
Prices
Please note the end of our Early Bird Discounts on the relevant date page.
Team Discount: Register 3 or more colleagues and save 100 € per ticket!
Early Bird
+ Team Discount
Early Bird
Standard
+ Team Discount
Standard
Module ARCEVAL: Architecture Evaluation
remote
999 €
1099 €
1149 €
1249 €
All prices plus VAT.