Module AGILA - Agile Software Architecture
With Stefan Toth oder René Weiss
Design and develop software systems and architectures according to agile principles.
Architecture is increasingly being developed in projects that rely on self-determined teams or shared responsibility. New skills are required from developers and architects – they include technical, as well as methodological, and communication aspects.
Experience how agile principles and ideas can be applied to architectural work and how to anchor architectural practices in agile approaches in a meaningful and efficient way. Small methods, practical techniques, and helpful points of view will be presented as samples during the seminar and tested on practical examples. All in all, the picture of a new architecture discipline emerges: A discipline that does not revolve around one architect. A discipline that is oriented towards influences from Lean and embeds itself well in agile projects. A discipline that promotes goal orientation and pragmatism.
The seminar is licensed by iSAQB and contributes to the final Advanced Level Certification Exam (CPSA-A). With the participation in our 3-day seminar you will achieve 30 credit points, 20 of them in the methodological and 10 in the communicative area. Our trainer Stefan Toth was instrumental in developing and designing this curriculum.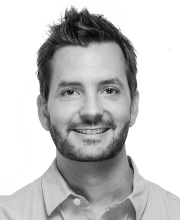 Stefan Toth works as a developer, software architect and consultant at embarc GmbH. His focus is on the conception and evaluation of medium to large software solutions as well as the connection of these topics to agile procedures. He is the author of numerous articles and the German book "Vorgehensmuster für Softwarearchitektur".
---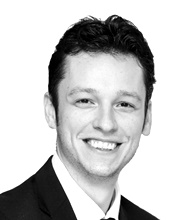 René Weiss works as a developer, software architect and consultant at embarc GmbH. He has been supporting agile development projects for more than twelve years and can draw on a wealth of experience. From software developer in the .NET and Java environment, his path led him through lead development roles to software architect and software development manager. His focus is on combining software architecture and technical aspects of software with the right process model to develop successful solutions in the long term.
---
Additional notes
You can have your attendance of the event credited as competence acquisition in the Advanced Level Program of the iSAQB. By participating in this module, you will receive 20 credit points in the methodological and 10 in the communicative competence area.
Prices
Please note: The respective early booking dates can be found on the dates pages.
Team Discount: Register 3 or more colleagues and save 100 € per ticket!
Early Bird
+ Team Discount
Early Bird
Standard
+ Team Discount
Standard
Module AGILA: Agile Software Architecture
1499 €
1599 €
1699 €
1799 €
All prices plus VAT.