Kompetenzbereich Technik:     20 Credit Points
Kompetenzbereich Methodik:  10 Credit Points
Sehr geehrte Interessenten,
für diesen Veranstaltungstermin sind leider keine freien Plätze mehr verfügbar. Bitte beachten Sie die aktuellen Termine. Wir halten Sie gern mit unserem Newsletter informiert.
Mit herzlichen Grüßen,
Ihr Team der Entwickler Akademie
Trainer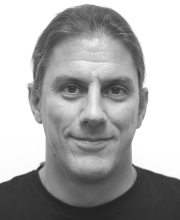 Eberhard Wolff has been working as an architect and consultant for more than fifteen years – often at the interface between business and technology. He is a fellow at INNOQ. As an author, he has written over a hundred articles and books, including a German-language book on Continuous Delivery. As a speaker, he has presented at numerous international conferences. His technological focus is on modern architectural approaches – Cloud, Continuous Delivery, DevOps, Microservices or NoSQL often play a role.
---
Veranstaltungsort:
Vienna House Andel's Berlin
Landsberger Allee 106
10369 Berlin
Deutschland

Das Vienna House Andel's steht für die Gegensätze Berlins: Design & Lifestyle, Sterneküche & Szenebar, Eventlocation & Rückzugsort. Im Schmelztiegel von Friedrichshain, Kreuzberg und unweit vom Alexanderplatz liegt das 4-Sterne-Superior-Designhotel, das modernen Style, frischen Charme und professionelle Unkompliziertheit verspricht.
Unterkunft:

>
Unter dem Kennwort "Entwickler Akademie" können Sie Ihre Unterkunft direkt im Hotel unter der Reservierungshotline (+49)89/63270 oder per E-Mail an [email protected] buchen.
Anmeldung
Early-Bird-Preise bis zum 10. Mai! Sie sparen 100,- € pro Teilnahme!
Kollegenrabatt: Bei gleichzeitiger Anmeldung von drei oder mehr Kollegen aus einem Unternehmen spart jeder Teilnehmer 100,- €!
Early Bird
(inkl. Kollegenrabatt)
Early Bird bis 10. Mai
Standard
(inkl. Kollegenrabatt)
Standard
Modul FLEX - Flexible Architekturen
1699 €
1799 €
1799 €
1899 €
alle Preise zzgl. MwSt.