Modul FLEX: Flexible Architekturen: Microservices, Self-contained Systems und Continuous Delivery – mit Alexander Heusingfeld
Kompetenzbereich Technik:     20 Credit Points
Kompetenzbereich Methodik:  10 Credit Points
Sehr geehrte Interessenten,
für diesen Veranstaltungstermin sind leider keine freien Plätze mehr verfügbar. Bitte beachten Sie die aktuellen Termine. Wir halten Sie gern mit unserem Newsletter informiert.
Mit herzlichen Grüßen,
Ihr Team der Entwickler Akademie
Trainer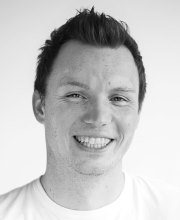 As Head of Architecture, Alexander Heusingfeld is responsible for the product & service architecture of Vorwerk Digital. He uses his experience in the design, implementation and operation of modern web applications, microservices, and JVM-based systems, which he gained as a consultant, developer, and architect in various software modernization projects. His current focus is team organization for SCS and software evolution. In his spare time, he is an active member of iSAQB e.V. and trainer for the Advanced Level, blogs at heusingfeld.de, and advocates for open source projects.
---
Veranstaltungsort:
Mercure Hotel München Süd Messe
Karl-Marx-Ring 87
81735 München
Deutschland

Das Mercure Hotel München Süd Messe empfängt Sie in der großzügig geplanten, urbanen Peripherie im südöstlichen Stadtteil München-Perlach. Als Gast dieses Münchner 4-Sterne Hotels wohnen Sie in der Nähe der Messe München und großer Unternehmen wie Airbus, Allianz, Ergo, Generali, Infineon, Siemens und Wacker und genießen während Ihres Aufenthalts den Komfort unseres Hauses. 185 klimatisierte Zimmer und Suiten mit kostenfreiem WLAN verbinden internationalen Standard und bayrische Gastlichkeit. Ein Fitnessraum mit Cardiogeräten und die waldreiche Umgebung lädt schon morgens zur körperlichen Ertüchtigung ein. Die Anreise mit dem eigenen PkW gelingt schnell und unkompliziert, obgleich die Münchner Innenstadt mit öffentlichen Verkehrsmitteln ebenfalls innerhalb einer halben Stunde zu erreichen ist. Die 13 VDR-zertififzierten Tagungs- und Veranstaltungsräume im Mercure Hotel München Süd Messe beherbergen Tagungen, Konferenzen und Feierlichkeiten mit bis zu 130 Personen. Gäste des Mercure Hotel München Süd Messe wissen die verkehrgünstige, aber ruhige Lage, den zuvorkommenden Service und das ausgezeichnete Frühstück zu schätzen.
Unterkunft:

Unter dem Kennwort "Entwickler Akademie" können Sie Ihre Unterkunft direkt im Hotel unter der Reservierungshotline (+49)89/63270 oder per E-Mail an [email protected] buchen.
Für die Teilnehmer bietet das Mercure Hotel München Süd Messe einen Sonderpreis für Übernachtungen an. Ein Einzelzimmer inkl. Frühstück können Sie für 119 € buchen.
Anmeldung
Early-Bird-Preise bis zum 26. April! Sie sparen 100,- € pro Teilnahme!
Kollegenrabatt: Bei gleichzeitiger Anmeldung von drei oder mehr Kollegen aus einem Unternehmen spart jeder Teilnehmer 100,- €!
Early Bird
(inkl. Kollegenrabatt)
Early Bird bis 26. April
Standard
(inkl. Kollegenrabatt)
Standard
Modul FLEX - Flexible Architekturen
1699 €
1799 €
1799 €
1899 €
alle Preise zzgl. MwSt.