Modul FUNAR: Funktionale Softwarearchitektur
Kompetenzbereich Methodik:  10 Credit Points
Kompetenzbereich Technik:     20 Credit Points
Trainer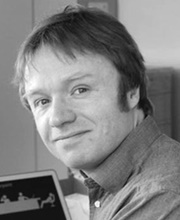 Dr. Michael Sperber: Dr. Michael Sperber is the managing director of Active Group GmbH in Tübingen, which develops individual software exclusively with functional programming. He is an internationally recognized expert in functional programming and has been applying it in research, teaching, and industrial development for over 20 years. He has also authored numerous technical articles and books on the subject. Michael Sperber is co-founder of the blog funktionale-programmierung.de and co-organizer of the developer conference BOB. Together with Nicole Rauch, he developed the iSAQB curriculum "Functional Software Architecture".
---
NEU! Bei jedem Ticket ist ein 4-stündiges Gratis-Video-Tutorial von Michael Sperber inklusive!
Im Modul FUNAR lernen Teilnehmende die wesentlichen Prinzipien funktionaler Architektur kennen und diese beim Entwurf von Software-Systemen anzuwenden. Es werden die Eigenheiten funktionaler Programmiersprachen vermittelt und gezeigt wie diese bei der Implementierung von Software-Systemen effektiv ausgenutzt werden können. Nach Abschluss des Moduls können Sie Domänenwissen direkt in ausführbaren Code umwandeln und daraus systematisch algebraische Abstraktionen entwickeln.
Der Workshop "Einführung in die funktionale Programmierung" am Vortag ist eine kompakte Einführung in die funktionale Programmierung für Schulungsteilnehmer, die damit noch keine Erfahrung haben oder eine kurze Auffrischung genießen wollen. Der Workshop benutzt die speziellen Lehrsprachen und die erprobte didaktische Methodik der DeinProgramm-Konstruktionsanleitungen.
Der Workshop  ist für die Teilnahme am Modul FUNAR nicht verpflichtend, dennoch empfehlenswert.
Sie bestimmen den Ort, an dem das Training für Sie stattfinden soll. Unser Trainer ist überall mit dabei. Genießen Sie die maximale Freiheit bei der Wahl Ihres Lernortes.
Technische Voraussetzungen
Hinweis: Ihre Webcam muss beim Training eingeschaltet sein.
Tägliche Trainingszeiten:
Um einen reibungslosen Ablauf zu gewährleisten, ist es dringend erforderlich, dass Sie am 20. April 2021 im Zeitraum von 10:00 bis 10:30 oder 15:00 bis 15:30 Uhr an einem kurzen Technik-Check teilnehmen. Bitte wählen Sie sich hierfür direkt über den Link, den Sie bei der Anmeldung erhalten haben, in Zoom ein und unser Support prüft live mit Ihnen alle technischen Einstellungen. Bei Fragen schreiben Sie einfach an [email protected]
Anmeldung
Kollegenrabatt:

Bei gleichzeitiger Anmeldung von drei oder mehr Kollegen aus einem Unternehmen spart jeder Teilnehmer bis zu

100 €
Extra Angebot:

 Zu jeder Anmeldung erhalten Sie ein 4-stündiges Video-Tutorial von Michael Sperber gratis dazu!
Hier ein kleiner Vorgeschmack auf das Video-Tutorial von Michael Sperber.