Modul IMPROVE: Evolution und Verbesserung von Softwarearchitekturen
Kompetenzbereich Methodik:  20 Credit Points
Kompetenzbereich Technik:     10 Credit Points
Trainer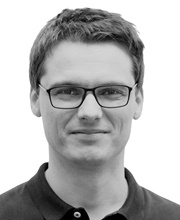 Markus Harrer has been working in software development for over ten years. His specialties are clean code, software reorganization, performance optimization, and software analytics. As a consultant, he helps to improve software sustainably and strategically.
---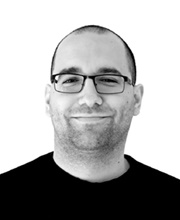 Ben Wolf is an architect and developer at INNOQ. He has a hard time tolerating unclean code and does not shy away from extensive refactorings. He passes on his idea of software quality as a speaker at conferences and meetups as well as in training. It is important to him that not only technologies, but the attitude of a team, are decisive for good software quality.
---
Software-Systeme müssen oft unter knappen Budgets und engen Zeitvorgaben am Leben erhalten, gewartet oder weiterentwickelt werden. In dieser Schulung lernen Sie, wie Sie unter solch harten Randbedingungen betriebs- und konkurrenzfähig bleiben und Ihre Investitionen schützen können. Sie lernen, Ihre Systeme zu analysieren, Probleme und Risiken zu identifizieren, deren Bedeutung betriebswirtschaftlich einzuschätzen, Ideen für Abhilfe, Verbesserung und evolutionären Ausbau zu entwickeln, zu planen und zielgerichtet schrittweise umzusetzen.
Die Inhalte decken sich mit denen des Präsenz-Trainings IMPROVE. Informationen dazu finden Sie auf der Übersichtsseite des Moduls IMPROVE.
Sie bestimmen den Ort, an dem das Training für Sie stattfinden soll. Unser Trainer ist überall mit dabei. Genießen Sie die maximale Freiheit bei der Wahl Ihres Lernortes.
Technische Voraussetzungen:
Hinweis: Ihre Webcam muss beim Training eingeschaltet sein.
Tägliche Trainingszeiten:
Kollegenrabatt:

Bei gleichzeitiger Anmeldung von drei oder mehr Kollegen aus einem Unternehmen spart jeder Teilnehmer

100,- €

!