Module FLEX - Flexible Architectural Models: Microservices and Self-Contained Systems
Methodological area             10 Credit Points
Technical area               20 Credit Points
Trainer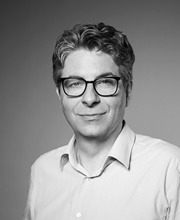 Holger Breitling has been working for Workplace Solutions since 1999. As a senior software architect, he advises clients on software architecture, modern software development processes, and quality management. He is author of numerous specialist articles in this field and has several years of experience in the management of development projects in customers order. Holger Breitling is responsible for the port and rail customer segments at WPS.
---
Content of the module FLEX
The seminar teaches how these modern concepts can be used in practice beyond the hype and with which architecture options and decision alternatives they can be adapted. Participants will work through the approaches in practice using a case study. The principles taught are independent of programming language or platform. You can find more detailed information
here
.
You define the location where training takes place – whether at the workplace or at the home office in familiar surroundings. Our trainer is wherever you are. Enjoy maximum flexibility in choosing your place of learning.
We recommend that you have the rights to install software on your computer (better view)
Registration
Team Discount: Register 3 or more colleagues and save 100 € per ticket!