Software Architecture Camp - Foundation
In this intensive workshop, we prepare you specifically and practically for software architecture tasks. You will learn methodical tools of successful architects: How should you proceed? How do you design and communicate your architectures? What tools are available to you? How do you evaluate the quality of architectures?
After the workshop, you have the opportunity to be examined and certified by an independent examination institution as a "Certified Professional for Software Architecture – Foundation Level (CPSA-F)" according to the standardized curriculum of the "International Software Architecture Qualification Board" (iSAQB, isaqb.org).
Detailed information about the content and agenda of the Software Architecture Camp Foundation and the iSAQB certification can be found here.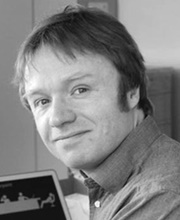 Dr. Michael Sperber: Dr. Michael Sperber is the managing director of Active Group GmbH in Tübingen, which develops individual software exclusively with functional programming. He is an internationally recognized expert in functional programming and has been applying it in research, teaching, and industrial development for over 20 years. He has also authored numerous technical articles and books on the subject. Michael Sperber is co-founder of the blog funktionale-programmierung.de and co-organizer of the developer conference BOB. Together with Nicole Rauch, he developed the iSAQB curriculum "Functional Software Architecture".
---
You define the location where training takes place – whether at the workplace or at the home office in familiar surroundings. Our trainer is wherever you are. Enjoy maximum flexibility in choosing your place of learning.
We recommend that you have the rights to install software on your computer (better view)
Early Bird: Register until May 18th and save up to 100 € per ticket!
Team Discount: Register 3 or more colleagues and save 100 € per ticket!