Software Architecture Camp - Foundation und Workshop "Soft Skills für Softwarearchitekten"
Hinweis zur iSAQB-Zertifizierungsprüfung
Die anschließende, optionale Prüfung zum "Certified Professional for Software Architecture" (iSAQB) findet am Freitag, 23. Oktober 2020, ab 15:30 bis ca. 17.00 Uhr statt. Die Prüfung ist optional und wird durch einen unabhängigen und beauftragten Prüfer der iSAQB durchgeführt. Sie kostet zusätzlich zum Seminarpreis € 250,-. Die beauftragte Prüfungsinstitution der iSAQB sendet Ihnen im Anschluss der Prüfung eine extra Rechnung über den Betrag zu. Für die Prüfung melden wir alle Teilnehmer vorab an. Sollten Sie nicht an der Zertifizierungsprüfung teilnehmen wollen, dann reicht uns eine kurze Information während der Veranstaltung.
Bitte beachten Sie: Um eine optimale und qualitativ hochwertige Schulungssituation gewährleisten zu können, werden für den Soft Skills Workshop maximal 12 Teilnehmer zugelassen.
Trainer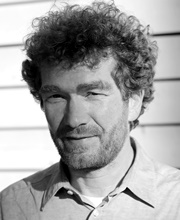 Axel Schäfer works as a trainer and consultant for software architects, in agile projects and as a leadership developer. With a degree in psychology and business administration, he quickly found joy and interest in agile project management, lean management, and the accompaniment of special IT projects. As a permanent employee, he gained experience in large projects and mergers in the banking and insurance industry. Later he led the organizational development of an automotive supplier. For the last 10 years Axel has been working as a freelance consultant. He is fascinated by the challenge of seemingly controllable technology and uncontrollable people.
---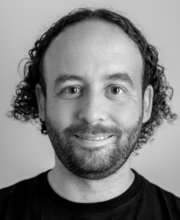 Michael Plöd is a Principal Consultant at INNOQ. His current areas of interest are microservices, CQRS, polyglot persistence, alternatives to legacy software architectures and presentation techniques for developers and architects. Michael is also a regular speaker at (inter)national conferences and has over 10 years of hands-on experience in IT transformation projects.
---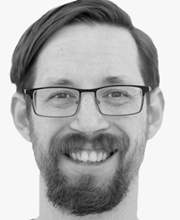 Johannes Seitz has been working in the software industry for over 10 years. His main topics include Domain-Driven Design, IT remediation, and agile software architecture. As a coach and trainer, he helps teams build or rehabilitate software sustainably.
---
Veranstaltungsort:
Holiday Inn München-Unterhaching
Inselkammerstraße 7 – 9
82008 München
Deutschland

Das 4-Sterne-Hotel Holiday Inn München-Unterhaching – in ruhiger Lage und doch nur 15 Minuten vom Zentrum entfernt – ist Ihr perfekter Gastgeber. Die direkte Autobahnanbindung sowie die sehr gute Anbindung an das öffentliche Verkehrsnetz ermöglichen Ihnen eine unkomplizierte Anreise. Ihnen stehen klimatisierte, modern eingerichtete Zimmer, Garagen- und Außenparkplätze und ebenso ein Fitness- und Saunabereich zur Verfügung. Regionale und internationale Gaumenfreuden können Sie im Restaurant "Leonardo", der Bar "Alex" sowie dem sonnigen Biergarten mit Terrassenplätzen genießen.
Zum Veranstaltungshotel
Unterkunft:

Unter dem 
Kennwort "Entwickler Akademie"
 können Sie Ihre Unterkunft direkt im Hotel unter der Reservierungshotline 
Tel: +49 (0)89 / 666 91-680
 oder per E-Mail an 
[email protected]
 buchen.
Für die Teilnehmer*innen des Software Architecture Camps bietet das Holiday Inn München Unterhaching Sonderpreise für Übernachtungen an. Ein Einzelzimmer inkl. Frühstück können Sie bis zu 3 Wochen vor Beginn der Veranstaltung für 115 € buchen.
Montag Workshop "Soft Skills für Softwarearchitekten": 9.30 – 17.30 Uhr Dienstag bis Freitag Software Architecture Camp – Foundation: 9.00 -17.00 Uhr
Anmeldung
Kollegenrabatt:

Bei gleichzeitiger Anmeldung von drei oder mehr Kollegen aus einem Unternehmen spart jeder Teilnehmer

200,- €

!
Bitte beachten Sie: Die Gebühren von 250 € für die optionale Zertifizierung zum "Certified Professional for Software Architecture – Foundation Level (CPSA-F)" sind im Teilnahmepreis des Software Architecture Camps nicht enthalten. Die beauftragte Prüfungsinstitution der iSAQB rechnet den Betrag nach der Veranstaltung im eigenen Namen ab.