Software Architecture Camp - Foundation und Workshop "Soft Skills für Softwarearchitekten"
Achtung – das Hotel hat sich geändert! Das Camp findet nun im Hotel Nikko Düsseldorf statt. Weitere Infos finden Sie weiter unten!
Hinweis zur iSAQB-Zertifizierungsprüfung
Die anschließende, optionale Prüfung zum "Certified Professional for Software Architecture" (iSAQB) findet am Freitag, 26. Juni 2020, ab 15:30 bis ca. 17.00 Uhr statt. Die Prüfung ist optional und wird durch einen unabhängigen und beauftragten Prüfer der iSAQB durchgeführt. Sie kostet zusätzlich zum Seminarpreis € 250,-. Die beauftragte Prüfungsinstitution der iSAQB sendet Ihnen im Anschluss der Prüfung eine extra Rechnung über den Betrag zu. Für die Prüfung melden wir alle Teilnehmer vorab an. Sollten Sie nicht an der Zertifizierungsprüfung teilnehmen wollen, dann reicht uns eine kurze Information während der Veranstaltung.
Bitte beachten Sie: Um eine optimale und qualitativ hochwertige Schulungssituation gewährleisten zu können, werden für den Soft Skills Workshop maximal 12 Teilnehmer zugelassen.
Trainer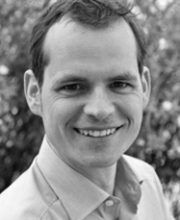 Dr. Jörg Preußig is a member of the iSAQB and worked for many years as a software architect in a large corporation. He combines many years of practical experience in international IT projects with extensive stage experience as an actor. His trainings are characterized by a high practical relevance. To this end, he links all theoretical content with concrete project situations and works on practical case studies of the participants.
---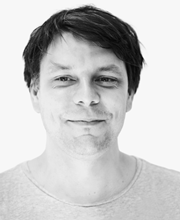 Sven Johann is a Senior Consultant at INNOQ and has been involved in the modernization of medium and large Java applications for many years. He is an active participant in various workshops of the Software Engineering Institute (Managing Technical Debt) and the Leibnitz Center for Informatics (Dagstuhl Seminar "Managing Technical Debt"). He is also Program Chair of GOTO Amsterdam and Show Host of Software Engineering Radio.
---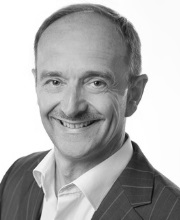 Dr. Gernot Starke, INNOQ Fellow, has been a traveler in different countries of the IT world for many years, mainly in architecture. He holds the swimming badge in the Servician Ocean. Gernot is also the author of several technical books and an independent consultant and coach.
---
Veranstaltungsort:
Hotel Nikko Düsseldorf
Immermannstraße 41
40210 Düsseldorf
Location:

Das Hotel Nikko Düsseldorf liegt inmitten von "Little Tokyo", der größten japanischen Gemeinde Deutschlands. Binnen weniger Minuten erreichen Sie die Königsallee und Kö-Bogen, Altstadt und Rheinuferpromenade, das Bankenviertel ebenso wie den Hauptbahnhof.Jedes der 393 Zimmer bietet tolle Annehmlichkeiten in einem gepflegten, gemütlichen und entspannten Ambiente. Alle Zimmer verfügen über Klimaanlage, schallisolierte Fenster und Gratis-WLAN.
Zum Veranstaltungshotel
Unterkunft:

Unter dem Kennwort "Entwickler Akademie" können Sie Ihre Unterkunft direkt im Hotel unter der Reservierungshotline Tel:
+49 211 91366 987
oder per E-Mail an
[email protected]
buchen.
Kollegenrabatt:

Bei gleichzeitiger Anmeldung von drei oder mehr Kollegen aus einem Unternehmen spart jeder Teilnehmer bis zu

200 €
Bitte beachten Sie: Die Gebühren von 250 € für die optionale Zertifizierung zum "Certified Professional for Software Architecture – Foundation Level (CPSA-F)" sind im Teilnahmepreis des Software Architecture Camps nicht enthalten. Die beauftragte Prüfungsinstitution der iSAQB rechnet den Betrag nach der Veranstaltung im eigenen Namen ab.