Modul FLEX | Flexible Architekturen: Microservices, Self-contained Systems und Continuous Delivery – mit Niko Will
Kompetenzbereich Technik:     20 Credit Points

Kompetenzbereich Methodik:  10 Credit Points
Sehr geehrte Interessent*innen,
für diesen Veranstaltungstermin sind leider keine freien Plätze mehr verfügbar. Bitte beachten Sie die aktuellen Termine. Wir halten Sie gern mit unserem Newsletter informiert. Gern setzen wir Sie jedoch auf unsere Warteliste. Schreiben Sie uns dafür eine kurze Nachricht an [email protected]. Wir informieren Sie sobald ein Platz für den Termin frei wird.
Mit herzlichen Grüßen,
Ihr Team der Entwickler Akademie
Trainer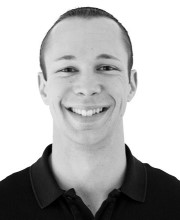 Niko Will is a Senior Consultant for Software Architecture and Implementation at INNOQ in Germany. His focus is on the design and implementation of highly scalable, distributed systems. Currently, he is mainly concerned with Domain-Driven Design, event-driven architectures, and reactive technologies.
---
Das Seminar vermittelt, wie diese modernen Konzepte jenseits des Hype in der Praxis eingesetzt und mit welchen Architekturoptionen und Entscheidungsalternativen sie angepasst werden können. Die Teilnehmer erarbeiten die Ansätze anhand eines Fallbeispiels praktisch. Die vermittelten Prinzipien sind unabhängig von Programmiersprache oder Plattform. Die Inhalte decken sich mit denen des Präsenz-Trainings FLEX. Informationen dazu finden Sie auf der
Übersichtsseite
des Moduls FLEX oder im 
Lehrplan
 der iSAQB.
Sie bestimmen den Ort, an dem das Training für Sie stattfinden soll. Unser Trainer ist überall mit dabei. Genießen Sie die maximale Freiheit bei der Wahl Ihres Lernortes.
Technische Voraussetzungen:
Hinweis: Ihre Webcam muss beim Training eingeschaltet sein.
Um einen reibungslosen Ablauf zu gewährleisten, ist es dringend erforderlich, dass Sie am 16. November 2020 im Zeitraum von 10:00 – 11:00 oder 15:00 bis 16:00 Uhr an einem kurzen Technik-Check teilnehmen. Bitte wählen Sie sich hierfür direkt über den Link, den Sie bei der Anmeldung erhalten haben, in Zoom ein und unser Support prüft live mit Ihnen alle technischen Einstellungen. Bei Fragen schreiben Sie einfach an [email protected]
Anmeldung
Kollegenrabatt:

Bei gleichzeitiger Anmeldung von drei oder mehr Kollegen aus einem Unternehmen spart jeder Teilnehmer

100,- €

!