Modul SOFT: Soft Skills für Softwarearchitekten
Kompetenzbereich Kommunikation:     30 Credit Points
Trainer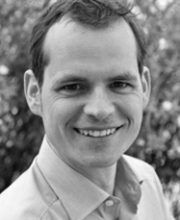 Dr. Jörg Preußig is a member of the iSAQB and worked for many years as a software architect in a large corporation. He combines many years of practical experience in international IT projects with extensive stage experience as an actor. His trainings are characterized by a high practical relevance. To this end, he links all theoretical content with concrete project situations and works on practical case studies of the participants.
---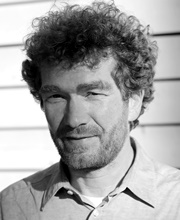 Axel Schäfer works as a trainer and consultant for software architects, in agile projects and as a leadership developer. With a degree in psychology and business administration, he quickly found joy and interest in agile project management, lean management, and the accompaniment of special IT projects. As a permanent employee, he gained experience in large projects and mergers in the banking and insurance industry. Later he led the organizational development of an automotive supplier. For the last 10 years Axel has been working as a freelance consultant. He is fascinated by the challenge of seemingly controllable technology and uncontrollable people.
---
In diesem Seminar geht es um die wichtigsten Soft Skills, die Sie als Softwarearchitekt benötigen. Das Seminar folgt dabei dem offiziellen Lehrplan des iSAQB. Sie lernen wesentliche Techniken aus den Bereichen Gesprächsführung, Visualisierungstechniken, Moderationstechniken und Konfliktmanagement kennen.
Sie bestimmen den Ort, an dem das Training für Sie stattfinden soll. Unser Trainer ist überall mit dabei. Genießen Sie die maximale Freiheit bei der Wahl Ihres Lernortes.
Technische Voraussetzungen:
Hinweis: Ihre Webcam muss beim Training eingeschaltet sein.
Tägliche Trainingszeiten:
Um einen reibungslosen Ablauf zu gewährleisten, ist es dringend erforderlich, dass Sie am 19. Mai 2020 im Zeitraum von 10:00 bis 11:00 oder 15:00 bis 16:00 Uhr an einem kurzen Technik-Check teilnehmen. Bitte wählen Sie sich hierfür direkt über den Link, den Sie bei der Anmeldung erhalten haben, in Zoom ein und unser Support prüft live mit Ihnen alle technischen Einstellungen. Bei Fragen schreiben Sie einfach an [email protected]
Anmeldung
Kollegenrabatt:

Bei gleichzeitiger Anmeldung von drei oder mehr Kollegen aus einem Unternehmen spart jeder Teilnehmer bis zu 1

00,- €

!