Modul WEBSEC: Web-Security
Kompetenzbereich Methodik:  10 Credit Points
Kompetenzbereich Technik:     20 Credit Points
Trainer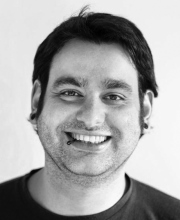 Simon Kölsch works as a Senior Consultant at INNOQ with a focus on web architecture and security. He is enthusiastic about solutions that go beyond the classic "enterprise monolith", including the associated infrastructure for deployment, logging, and monitoring. He is not committed to a programming language, but has a strong background on the JVM.
---
Wirft man einen Blick auf die häufigsten Angriffsmethoden, können diese meistens durch eine "saubere" Architektur und klare Kommunikation unterbunden werden. Dieser Lehrplan soll die etwas akademische Welt von Sicherheit in der Softwareentwicklung mit gängiger technischer Praxis verbinden.
Sicherheit kann nicht unabhängig von dem Einsatzkontext der Systeme betrachtet werden. Der Bezug auf Webanwendungen, Informationssystem oder Embedded Systems grenzt den Themenschwerpunkt ein und stellt sicher, dass die relevanten Informationen für die Sicherheit der jeweiligen Systeme vermittelt werden. Der Lehrplan fokussiert sich auf Webanwendungen, aber an den relevanten Stellen können stattdessen Inhalte zu Embedded Systems oder Informationssystemen eingefügt werden.
Sie bestimmen den Ort, an dem das Training für Sie stattfinden soll. Unser Trainer ist überall mit dabei. Genießen Sie die maximale Freiheit bei der Wahl Ihres Lernortes.
Technische Voraussetzungen
Hinweis: Ihre Webcam muss beim Training eingeschaltet sein.
Tägliche Trainingszeiten:
Um einen reibungslosen Ablauf zu gewährleisten, ist es dringend erforderlich, dass Sie eine Woche vor dem Training an einem kurzen Technik-Check teilnehmen. Unser Support prüft live mit Ihnen alle technischen Einstellungen. Den genauen Termin und den Link erhalten Sie zeitnah zugeschickt. Bei Fragen schreiben Sie einfach an [email protected]
Kollegenrabatt: Bei gleichzeitiger Anmeldung von drei oder mehr Kolleg:innen aus einem Unternehmen spart jeder Teilnehmer 100 €