Matthias Bohlen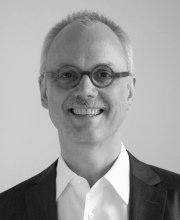 Matthias Bohlen is an expert in effective product development. He has worked as a coach, consultant, and trainer for development organizations in the energy, tourism, logistics, automotive, telecom, insurance, and healthcare industries. Matthias Bohlen helps leaders and teams improve performance, achieve goals, and increase customer and employee satisfaction alike.
---
Dr. Michael Sperber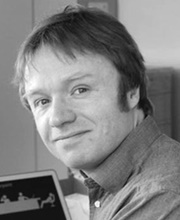 Dr. Michael Sperber: Dr. Michael Sperber is the managing director of Active Group GmbH in Tübingen, which develops individual software exclusively with functional programming. He is an internationally recognized expert in functional programming and has been applying it in research, teaching, and industrial development for over 20 years. He has also authored numerous technical articles and books on the subject. Michael Sperber is co-founder of the blog funktionale-programmierung.de and co-organizer of the developer conference BOB. Together with Nicole Rauch, he developed the iSAQB curriculum "Functional Software Architecture".
---
Dr. Andreas Kornstädt
Andreas has helped to further domain-driven and agile software architectures all his career. He shares his experience in numerous publications, as a speaker, as a coach, and now as an iSAQB trainer. He offers trainings in the following languages: German, English. He is an iSAQB® Accredited Trainer for the following levels and / or modules: Foundation Level, ARCEVAL, DDD
---
Florian von Stosch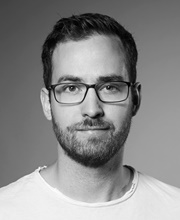 Florian is a software developer. He prefers to work in agile projects where ideas and requirements can be transformed into running software quickly and without major obstacles. For this to work, you need autonomous teams that not only know how to develop, but also how to deliver and operate the software. That is why he focuses on the topics DevOps, Continuous Delivery and Cloud infrastructures. His second passion is Machine Learning, especially the application of pre-trained Deep Learning models to new domains by means of Transfer Learning.
---
Holger Breitling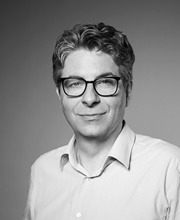 Holger Breitling has been working for Workplace Solutions since 1999. As a senior software architect, he advises clients on software architecture, modern software development processes, and quality management. He is author of numerous specialist articles in this field and has several years of experience in the management of development projects in customers order. Holger Breitling is responsible for the port and rail customer segments at WPS.
---
Sönke Magnussen
Sönke Magnussen graduated with a doctorate in computer science in the field of software engineering and programming languages. He worked for more than 15 years in the Lufthansa Group in various areas and roles on maintenance and further development, architecture projects and operational topics of larger software systems and application landscapes. In addition, he was intensively involved in AI, Machine Learning as well as DevOps and Cloud technologies within the scope of several projects. However, his great passions remain software development and IT architecture. He works at WPS Hamburg as an IT architect, consultant and project manager and is very passionate about training in the areas of software architecture, domain-driven design and cloud infrastructures.
---
Johannes Bumüller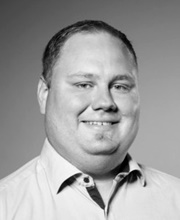 Johannes Bumüller studied business informatics at the University of Hamburg. For many years, he worked as a technical consultant for an Italian software company. There he ran software systems for insurance companies in Germany, Austria and Italy. Since 2015, Johannes has been working as a software developer at WPS. In addition to the programming languages C# and Java, his special interest is software architecture as well as IT security. He also focuses on the scaling of software systems in dynamic IT landscapes using cloud computing.
---
Richard Wallintin
Richard wants software to just work. He believes that this is best achieved by independent teams that seriously measure the success of their products. As an architect, consultant and coach, he values passion, courage and technical excellence. And of course, Richard always writes the test first.
---